. .
Alhamra Art Center Mall Road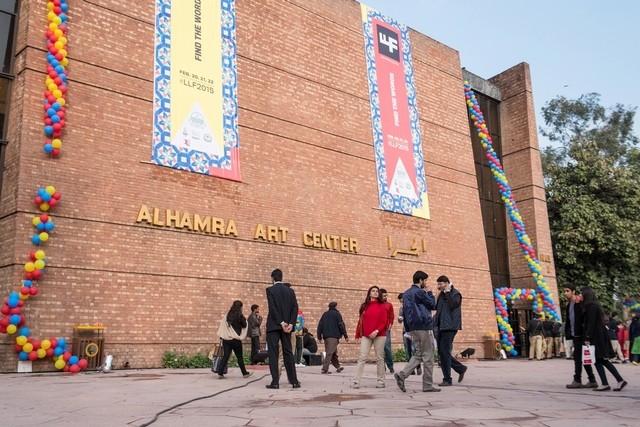 Alhamra Art Center Mall Road
Lahore is the cultural capital of the country and Alhamra is the heart of Lahore. It was designed by illustrious Architect Mr. Nayyar Ali Dada and is located on Mall Road that has been renamed as Shahrah Quaid-e-Azam. It is also called as the Alhamra Hall, Alhamra Arts Council, Lahore Arts Council and Alhamra Art Gallery. Alhamra Arts Council offers various artists of all genres with space and opportunity to their art. There are six theatres and auditoriums that arrange various programs in areas of music, concerts, seminars, lectures, drama, workshops, award ceremonies and school functions. Its art gallery is the largest in the province that arranges art shows whole of the year. It also has an academy conducting music instruments learning courses including guitar, tabla, flute, violin, harmonium and sitar.


Alhamra Art Center
68 Mall Road
Lahore
Pakistan